Extraordinary designs with

Uniqueness


An exclusive stitching center
How often are we completely satisfied with the quality of the stitching we entrust a tailor with? Come to Needle and Thread at Square One for that perfect, snug fit. What sets us apart is the fact that we are more than willing to go that extra mile to give complete customer satisfaction and we are dedicated to providing our customers with an outstanding level of service, knowledge and assistance. Check us out when you need to stitch blouses, churidars, and kids wear.
Bridal Blouse
Party wear Blouse
Lining Blouse
Ordinary Saree Blouse
Salwar/Kurta
Elegant and exclusive Salwars / Kurta stitched to perfection.
House Coats
Vibrant and charming house coats with suitable styles
Lacha Skirts
Lacha Skirts stitched with beautiful Patterns for enhanced and glorifying look.
Traditional Skirts
Custom made traditional skirts with different shades of colors, stones, cuts and fabrics.
Our Designs
Salwar/Kurta
Creating new trends in ladies suits, to make her look more stylish.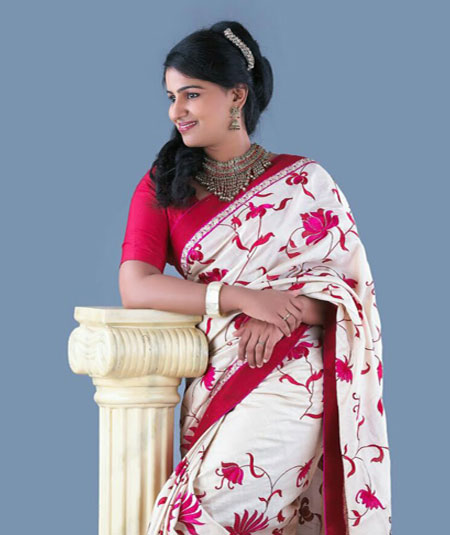 Ordinary Blouse
Feel the beauty of fashion with perfect stitching .
Long Skirts
Long Skirts and blouses stitched with beautiful designs.
Lining Blouse
Stitching perfect lining blouses - satisfying your custom needs!
SQUARE ONE TALENTS – DESIGNER SAREES,BABY WEAR, HOME LINEN AND MORE
Dedicated to a clientele who value perfection & quality of services provided